ACNH fruit tree labels
Use fruit tree labels to identify one tree from another when they bear no fruit!
Whenever you know for sure what kind of tree is in front of you (because it has fruits or because you just planted it), open "Custom Designs" on Nook's Phone, choose the appropriate design and select "Display on Ground". From that point on, you'll always be able to tell what kind of tree it is, even after you picked its fruits.
This not only applies for apple, cherry, orange, peach, pear and coconut trees (although the last are recognizable on their own), but also for money trees!
To erase a design on the ground, wipe it off with your feet by standing next to it and pressing "Y" on the Nintendo Switch.
Apple tree label Design ID:
MO-G93L-QN13-MBFP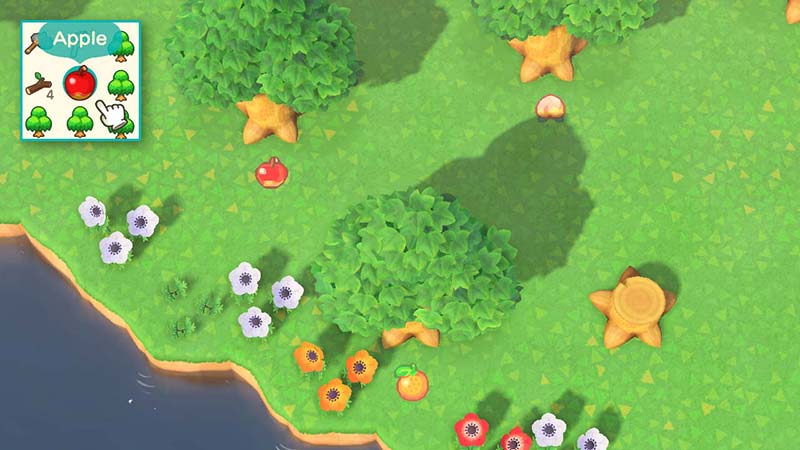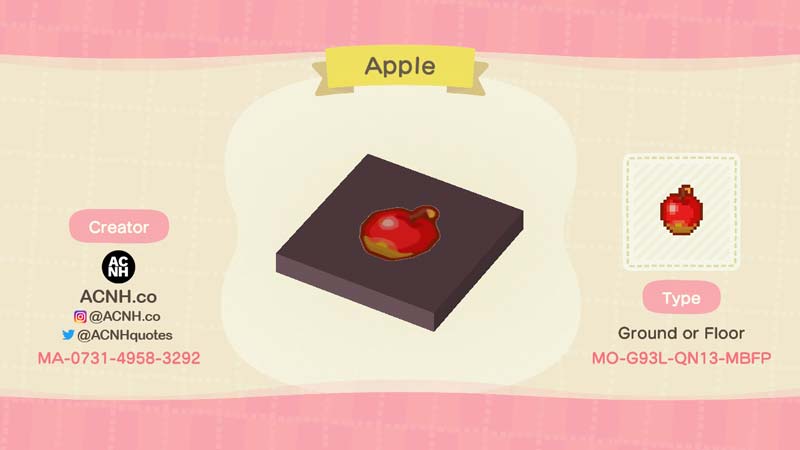 Cherry tree label Design ID:
MO-V4HY-WFJ3-V42C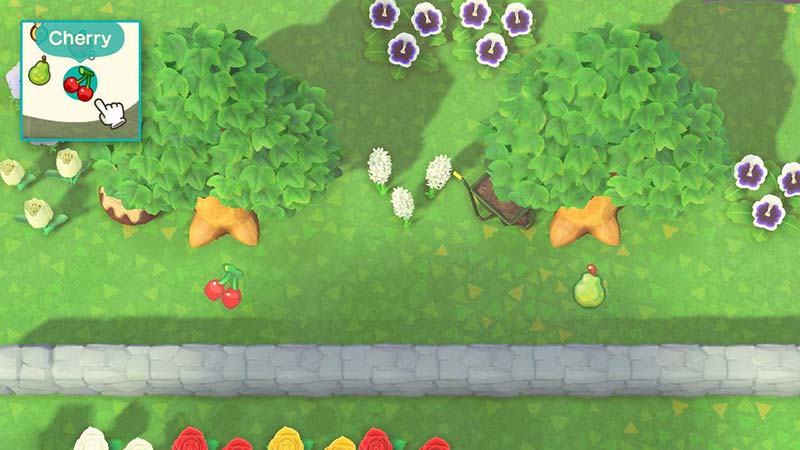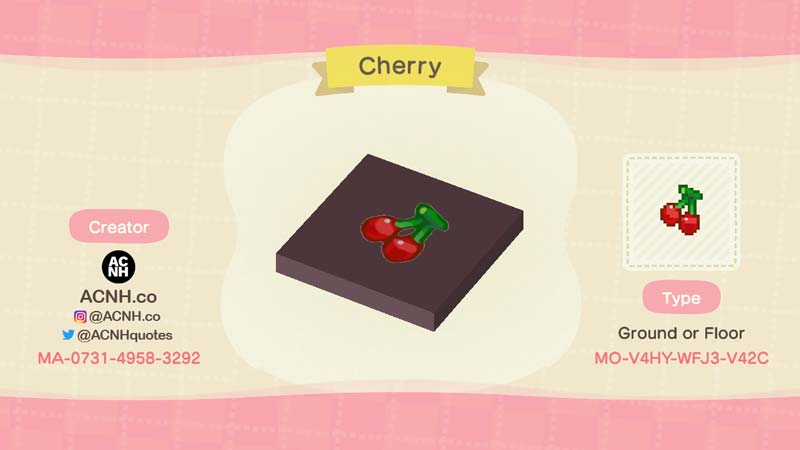 Orange tree label Design ID:
MO-S0KF-V46W-22NG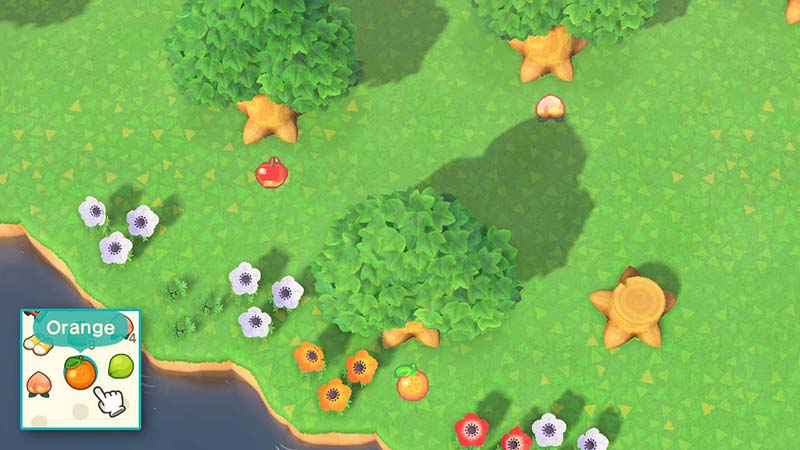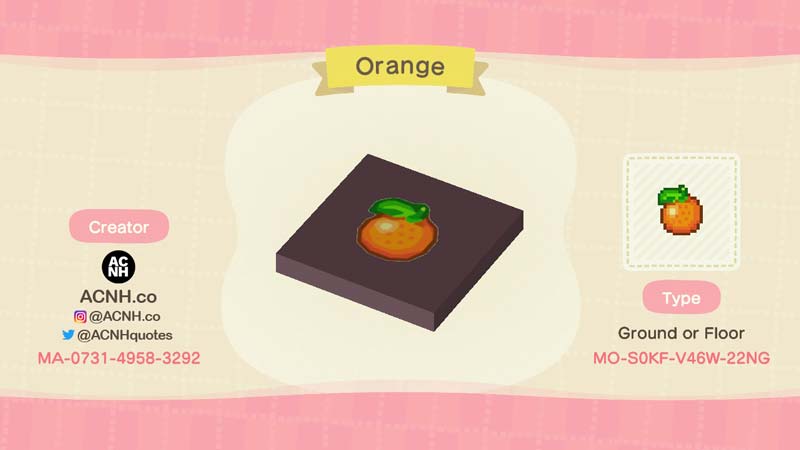 Peach tree label Design ID:
MO-C98C-BV32-QK7T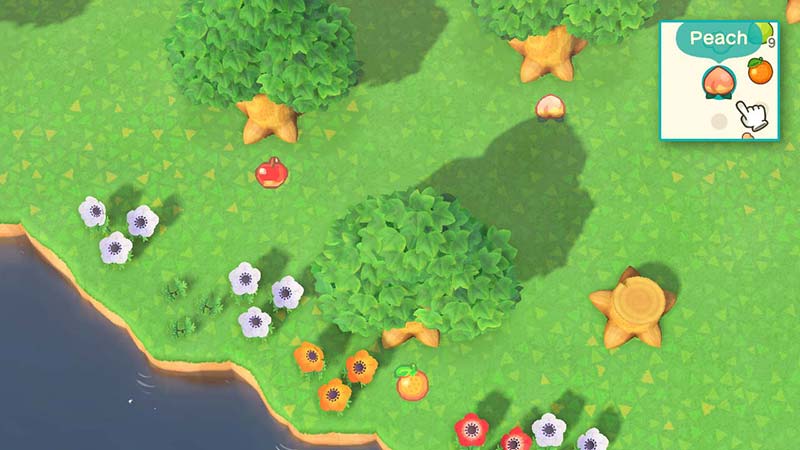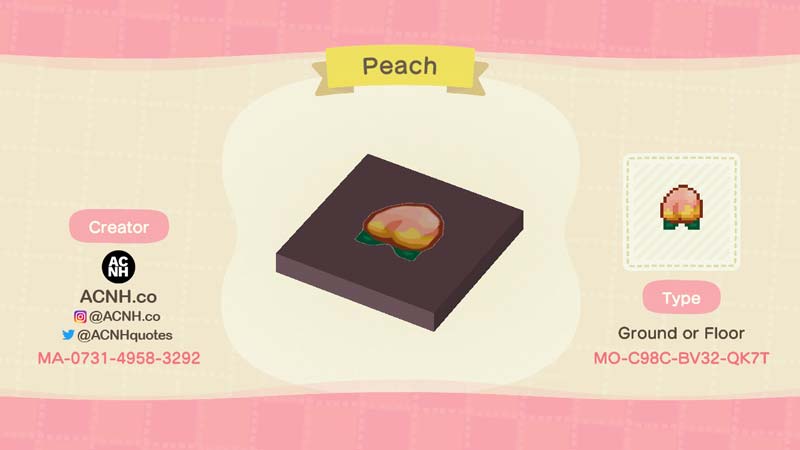 Pear tree label Design ID:
MO-XP9R-KNQ0-1WWJ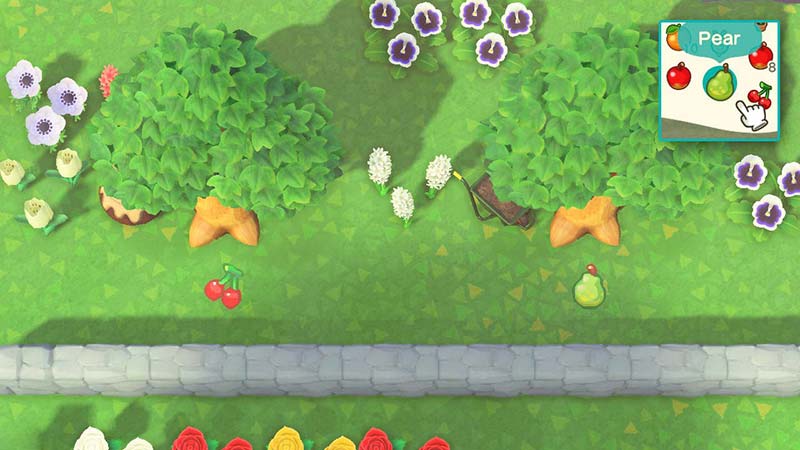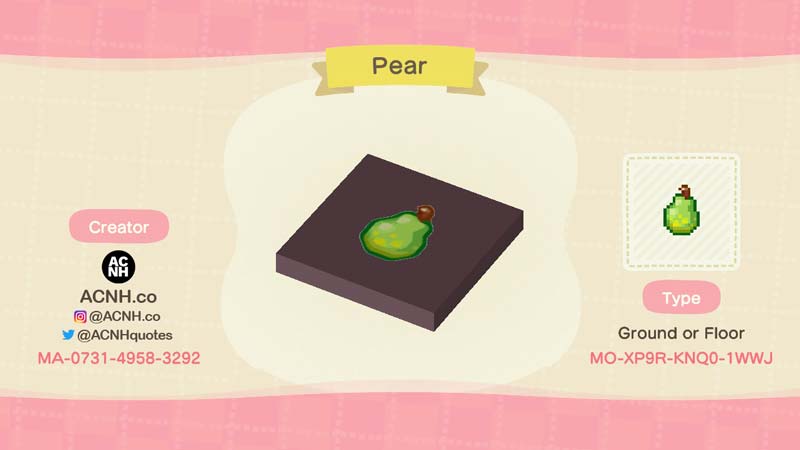 Coconut tree label Design ID:
MO-0TT8-843G-67HG