ACNH face paint design codes
Decorate your face with face paint!
Launch "Custom Designs" on your Nook's Phone, choose a design and select "Wear" then "Face paint". Or change up your look with a mirror by choosing "Custom Design" in the "Face Paint/Other" tab (this second method lets you preview the rendering on your face).
And feel free to edit the designs' colors to better match your skin tone, hair color, clothing, etc.
3-day stubble face paint Design ID:
MO-SQQX-K2HW-M9W5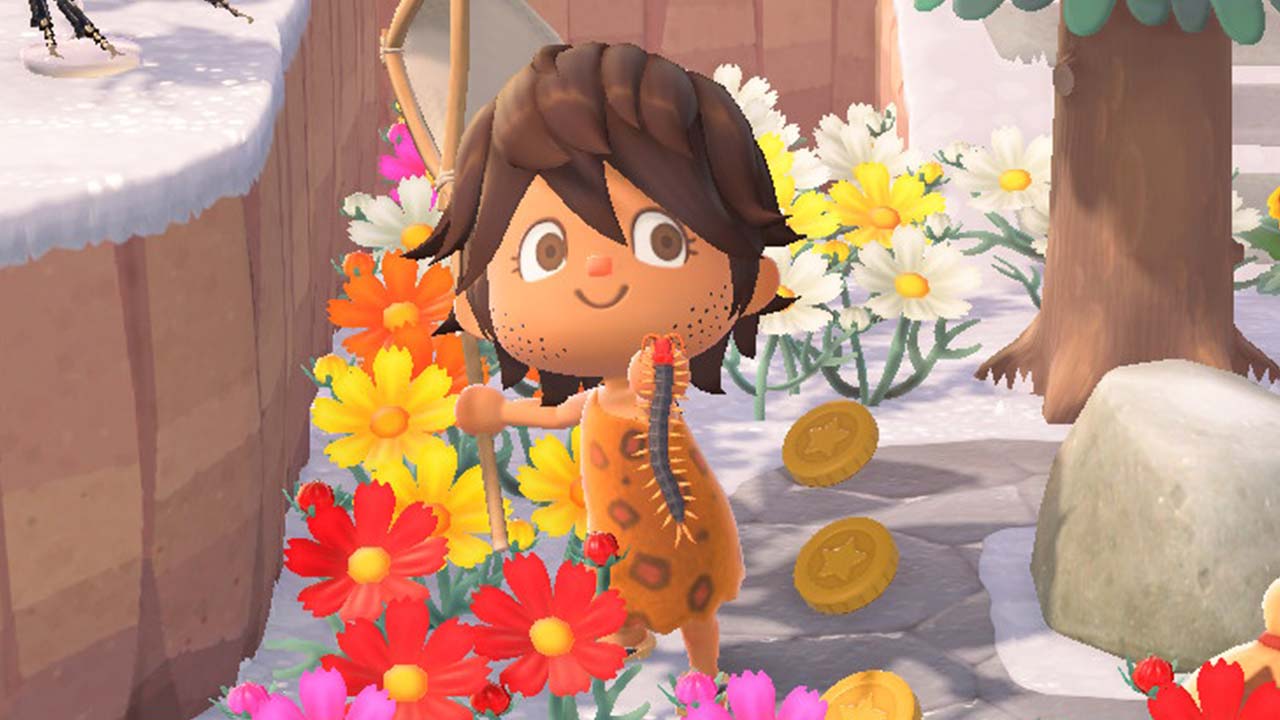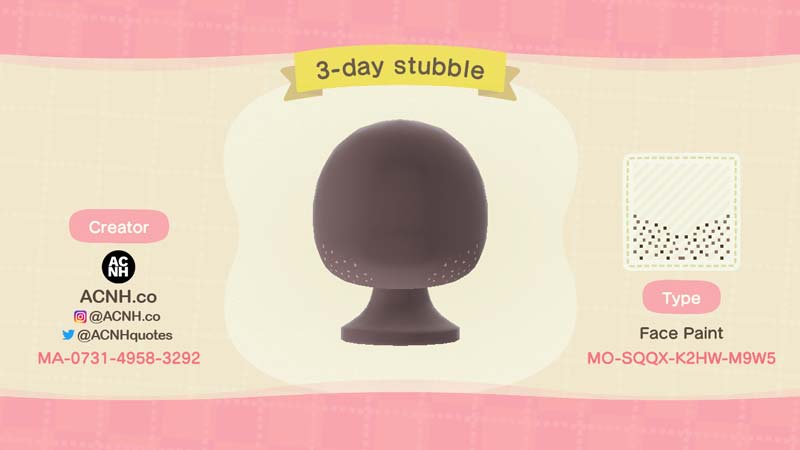 David Bowie "Aladdin Sane" face paint Design ID:
MO-1P8F-Q12H-CJNK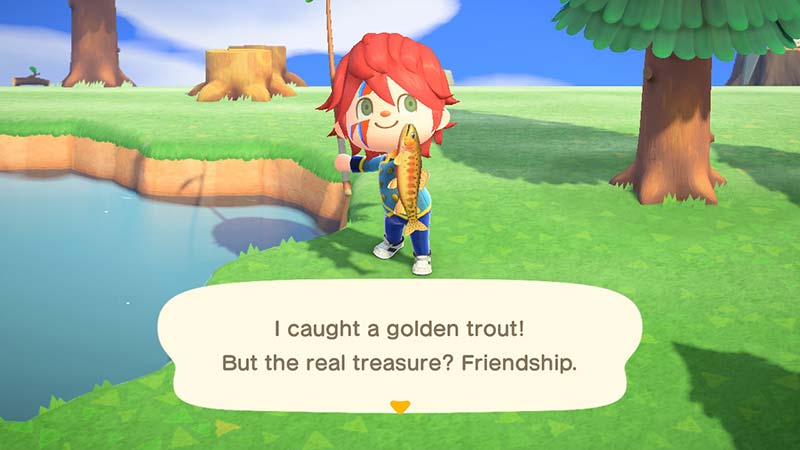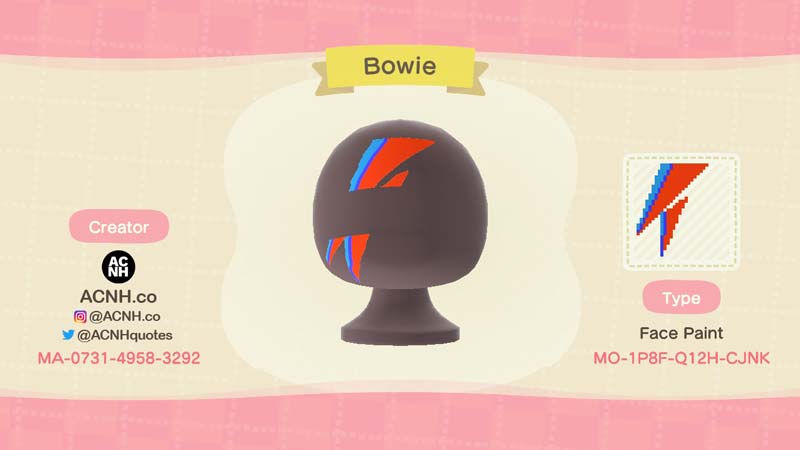 Eyebrows face paint Design ID:
MO-R2CX-8WRW-K743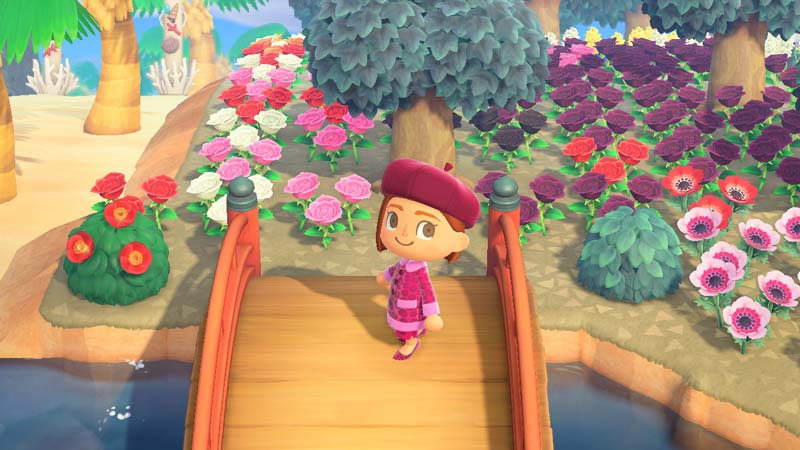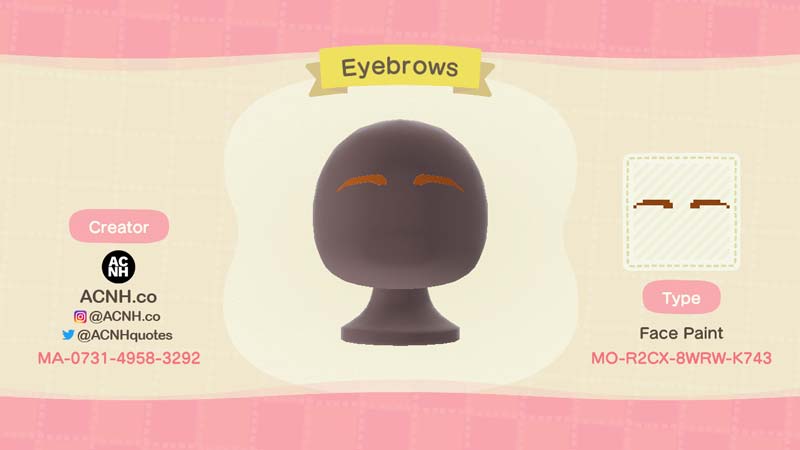 Eyebrows for Mario and Luigi face paint Design ID:
MO-HHT2-TQFQ-52ML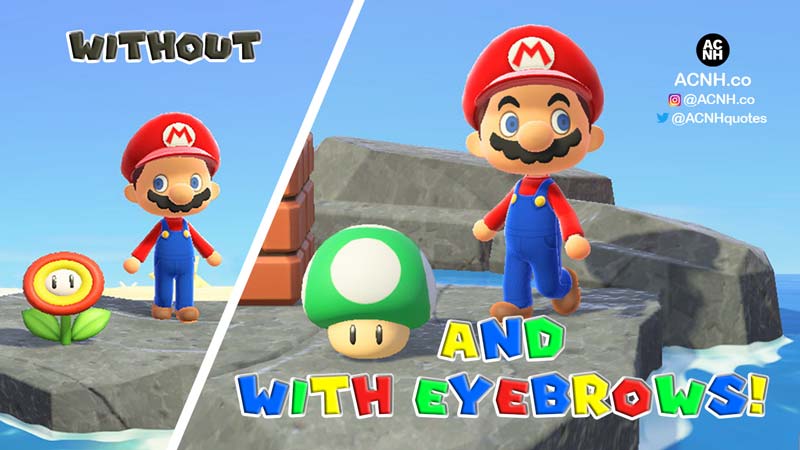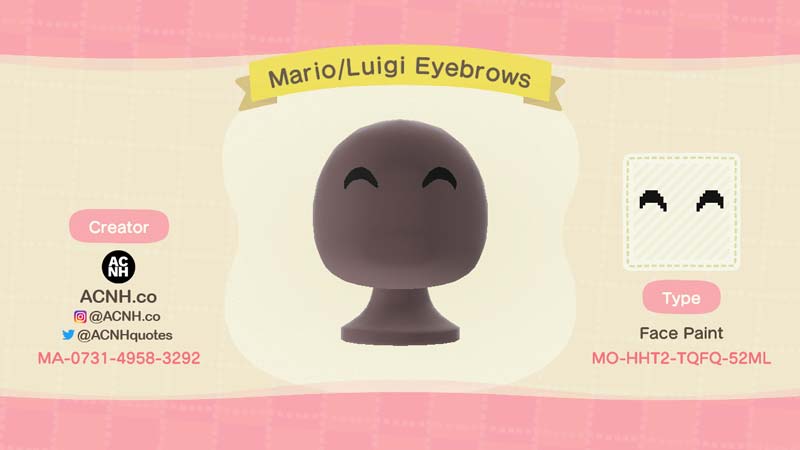 With the 1.8.0 Update, in celebration of Mario's 35th anniversary, Nintendo added Mario-themed items to Animal Crossing: New Horizons. Content includes Mario and Luigi's signature outfits complete with shoes, hats and 'satches! Awesome. But... wait, something's missing... THEIR EYEBROWS! Look at Mario, how weird does he look without them?! Make it right by getting our Mario/Luigi Eyebrows face paint for free from the Custom Design Kiosk located in the Able Sisters fashion shop now!
Eyebrows for Wario face paint Design ID:
MO-XR5N-QX35-N2WP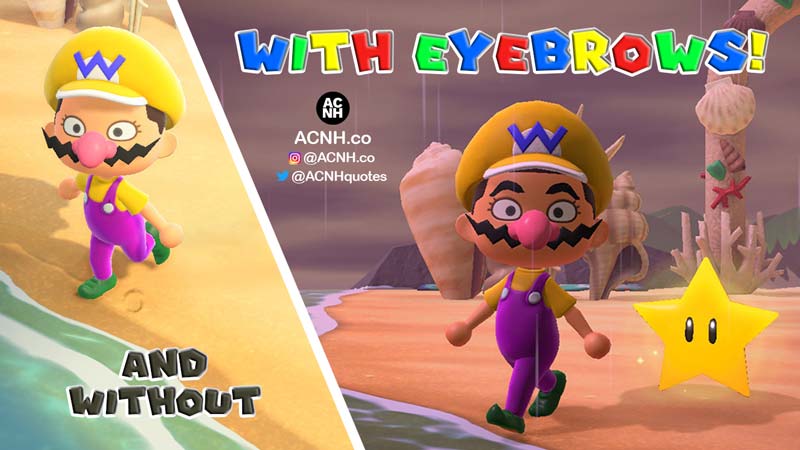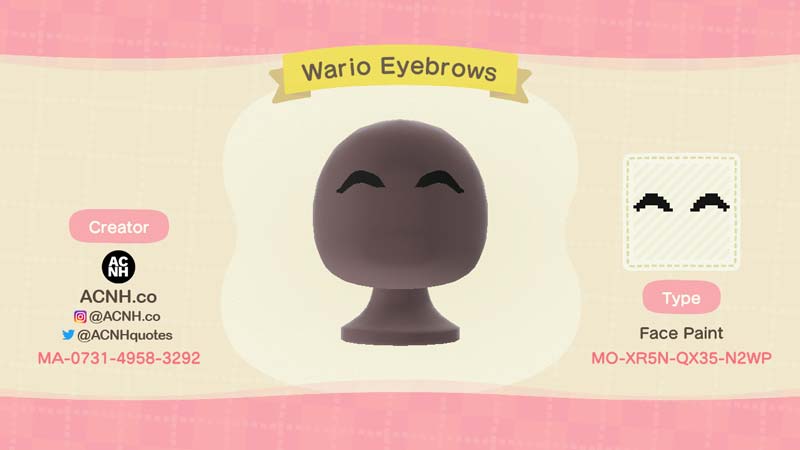 Wario is also missing his eyebrows. They're thicker than Mario's and Luigi's, so here you go, get them too!
Freckles face paint Design ID:
MO-BQ8Y-G052-J9JY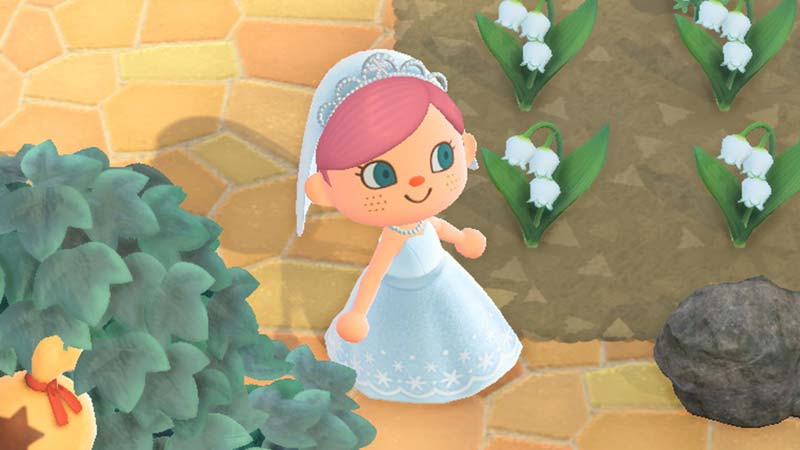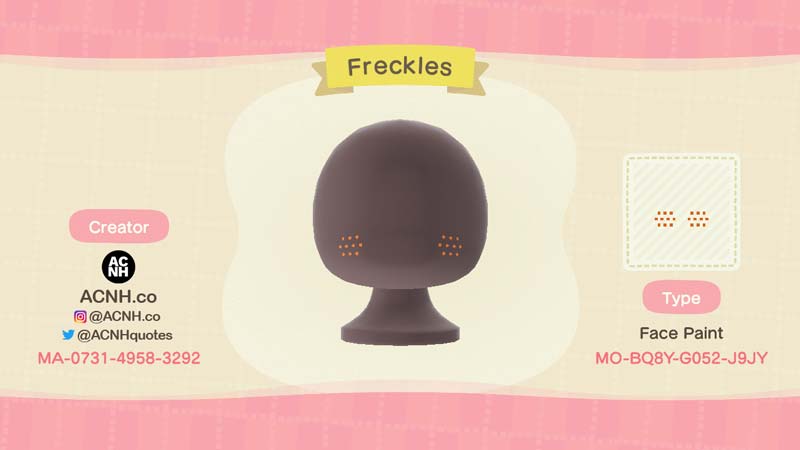 Heart cheeks face paint Design ID:
MO-2RJX-6JM8-BXS2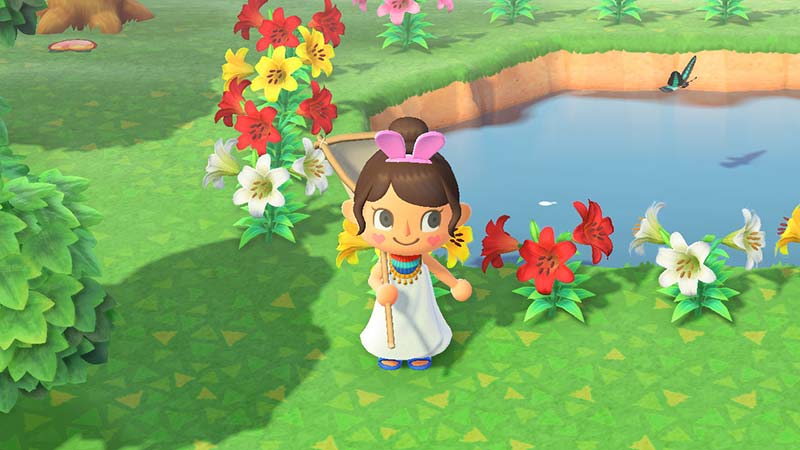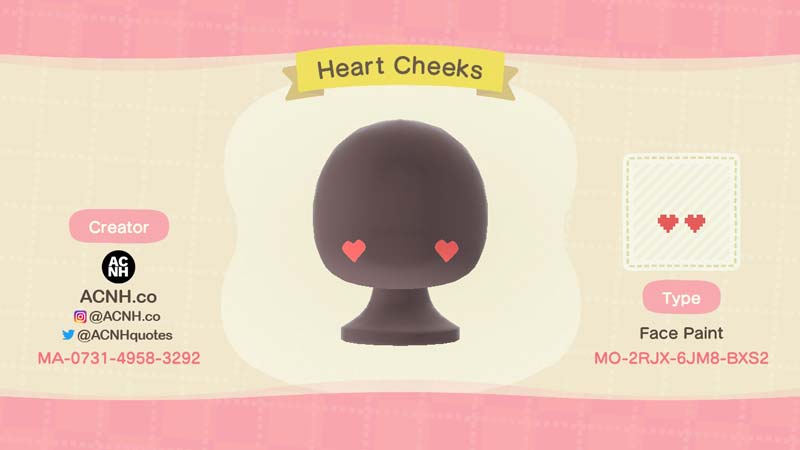 Scar face paint Design ID:
MO-TD9G-NN80-MQDH